Our award winning accessory department is one of the first things you will see when you walk through the front doors at Burnaby Kawasaki. It's bright and colourful just like our staff.
Filled with the latest products from top manufacturer's such as Shoei, Icon, HJC, Wolfman, Joe Rocket, Scott and Alpinestars just to name a few. So for what ever you may need, from protection through to performance we've got all your needs covered.

You will also find that unlike most motorcycle dealers our accessory dept. is completely separate from our parts dept. This is done so we can provide you with the most knowledgeable staff possible. Our goal in the accessory dept. is to provide you with what you want, when you want it at a price that you can afford.

We Have it All
  Ladies Accessories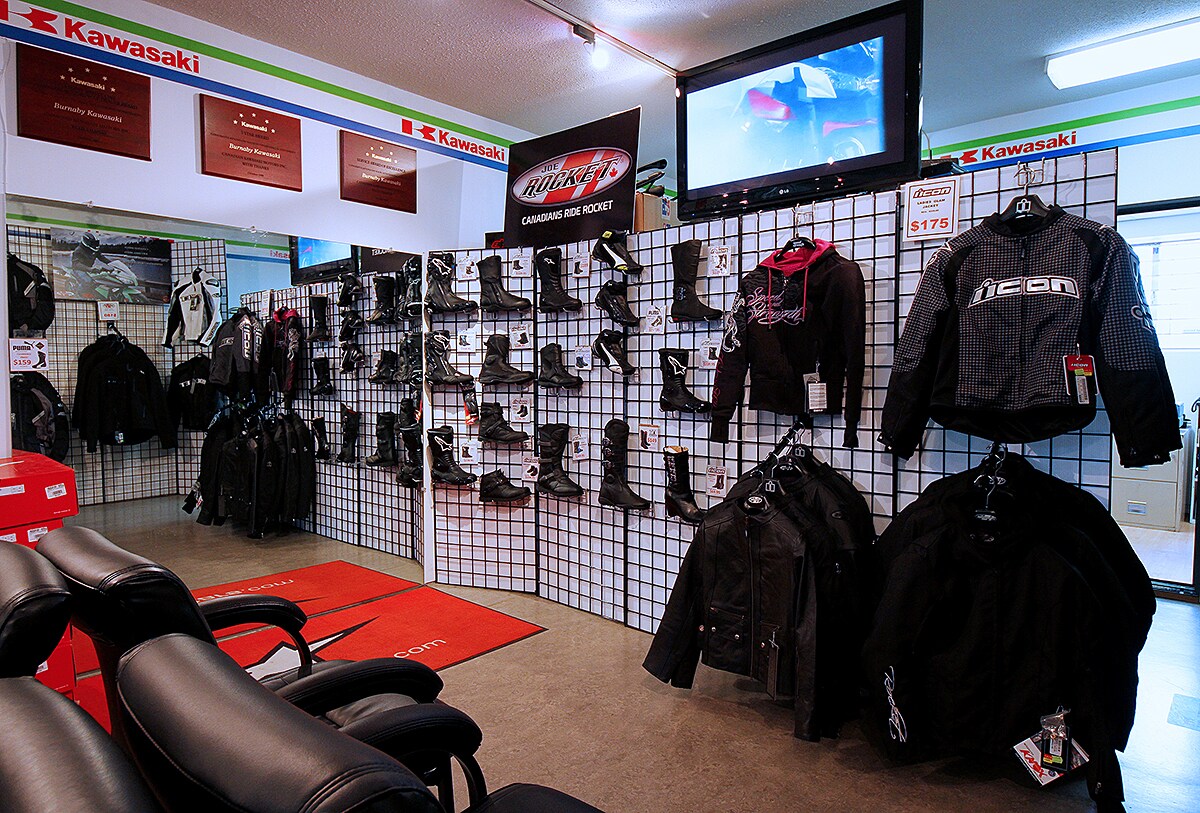 Accessory Specials